Elpiscience Biopharmaceuticals, Inc. ("Elpiscience"), a global clinical-stage biopharmaceutical company dedicated to discovering and developing next-generation cancer immunotherapies, today announced the appointment of Dr. John Craighead as chief financial officer effective on Jan.4th 2022. Craighead will lead all finance and corporate development functions for the company.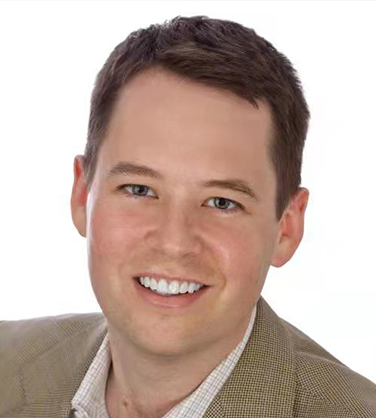 Dr. John Craighead, chief financial officer of Elpiscience
"We are pleased John is joining our leadership team," said Darren Ji, co-founder and chief executive officer of Elpiscience. "John is a respected biotechnology leader who has proven business and financial acumen, and he will play a vital role as we advance more molecules to clinical stage and expand our corporate partnerships."
Craighead is an accomplished biotech veteran with over 15 years of experience leading equity financings, corporate partnerships, and strategic investor relations for biotech and pharmaceuticals companies. Prior to Elpiscience, he held leadership roles at GRAIL, Sanofi, Atara Biotherapeutics, and Human Genome Sciences.
"I am excited to join Elpiscience to support the company's robust pipeline of innovative cancer immunotherapies and mission to transform the lives of patients suffering from cancer," said Craighead. "Elpiscience is well-positioned to be a leading global biotechnology company with multiple clinical-stage programs and an R&D platform capable of rapidly advancing next-generation immunotherapies. I look forward to joining the Elpiscience team at this transformational time."
Earlier in his career, Craighead was a biotechnology analyst at Lehman Brothers and managing director at BIO (Biotechnology Innovation Organization). He is a National Science Foundation Fellowship recipient and received his Ph.D. in Biological Sciences from Scripps Research, La Jolla, Calif.
Dr. Craighead will be based in the U.S. and report to Dr. Ji.
About Elpiscience:
Elpiscience is a clinical stage biopharmaceutical company focused on innovating and developing next-generation immunotherapy to benefit cancer patients worldwide. The company has a robust pipeline of globally innovative molecules, covering wide range of targets in immuno-oncology. It has four molecules in clinical trials (ES002, ES101, ES102, and ES104), and endeavors to clinically advance at least one innovative molecule a year. Founded and managed by a team of biopharma industry leaders, Elpiscience is backed by renowned investors including, Lilly Asia Ventures, Hillhouse Capital, Hyfinity Investments, Greater Bay Area Homeland Development Fund, CDH, DYEE Capital and Cormorant Asset Management.